How did CaptureExec Software help Provideo Management improve their win rate?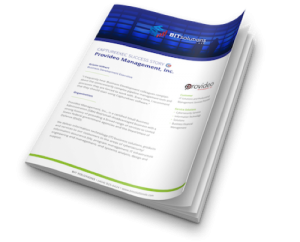 Provideo Management, Inc., a certified Small Business Administration (SBA) 8(a)/small-disadvantaged business with a strong history of providing a broad range of services to United States federal government agencies and the Department of Defense (DoD), purchased BIT Solutions, LLC's CaptureExec Software in 2015 to organize and drive our business development and capture activities throughout the company. Prior to using CaptureExec, information regarding opportunities was kept in a spreadsheet that contained limited information and did not promote good capture practices.
Discover how CaptureExec helped improve Provideo Management's win rate and what their future growth and improvements now look like.
Download the case study now >>
Download Today