How Did CaptureExec Bring NOVA Corporation Success?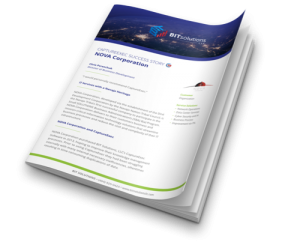 NOVA Corporation, the Navajo Tribe's first successful company to participate in the Small Business Administration's (SBA) 8(a) Program, brings its clients business and mission-critical information technology solutions to streamline business processes…
However, NOVA Corporation struggled with two major internal inefficiencies surrounding their knowledge management processes, and the allocation of employee time management. After a thorough search of capture management solutions, NOVA Corporation purchased CaptureExec.
CaptureExec improved NOVA Corporation's operations, producing visible results such as: 
A drastically improved win rate
Improved knowledge management processes
Increasingly efficient use of employee time management
More convenient multi-departmental implementation and use of the CRM
…and other improvements that NOVA Corporation's Director of Business Development expects to continue. Download our Customer Success Story to learn more about how CaptureExec helped NOVA Corporation to improve their win rate, and become a more efficiently run company.
Download your copy today >>
Download Our Customer Success Story