Ready to see CaptureExec in action?
Sign your team up for a free demo.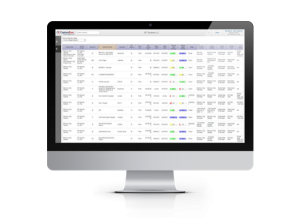 While it's one thing to understand how CaptureExec offers the features and capabilities that can improve your Capture Management team's sales and pipeline management processes, it's another thing to see CaptureExec in action.
Schedule a demo, and you and your team will see how to:
Apply CaptureExec's executive management capabilities
Track the progress of your Capture Management team
Visually track accomplishments of all Capture Managers and Account Managers
Use CaptureExec's predictive analytics to offer financial projections for months and years to come
… and more, that allow you to manage both your Capture Management Team and your Sales Pipeline in just one system.
Schedule your Demo