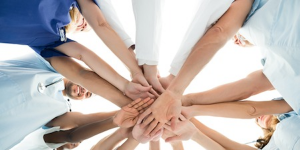 The capture process can be a long and arduous journey, sometimes taking years from initial lead to final sell. It is vital that you manage your team the whole way through. Because the process involves a myriad of details and shifting client needs, it is your responsibility to monitor your team's capture process and ensure accounts are being moved through the system appropriately and efficiently.
The key players include your account manager, capture executive, delivery manager, program manager, pricing manager, contracts manager and proposal manager. Opportunities must be moved smoothly from one manager to another, iterating through as you seek to improve the process on the fly. Here is an overview of the main players and their roles.
Account Manager
Your account manager is responsible for filling the sales pipeline. They manage relationships at targeted government agencies, uncovering new procurement opportunities through constant communication with current customers and other contacts. They also look for announcements through federal business opportunity clearinghouses and government information services. They look for answers to several questions about each opportunity:
Does the prospect have enough funds?
Does the prospect have a challenge we can help them take care of?
Does the prospect know about our organization and how we can help solve their challenge?
The result of these questions helps the account manager make an initial qualification judgment on each lead. To help with the process, the account manager may contact one or several customers and perhaps even make an on-site visit.
Capture Executive
A capture executive manages the sales pipeline, qualifying each opportunity. They determine which deals you will pursue and which will be dropped. They also decide which projects should be set aside for reassessment at a later date. For the opportunities they deem worthwhile, the capture manager will begin shaping a strategy.
The capture executive is tasked with understanding your clients, the competition, product lines and available technology. They will get to know each account, seeking to understand their problems, goals and personal preferences. The capture executive wants to know what work for the customer, what challenges they encounter and what new technologies or processes they are looking for to make their organization run better. Understanding customer issues and structuring a strategy that will match your features and benefits to agency needs is often the deciding factor in winning proposals. The capture executive will also manage all the activities of the delivery manager, program manager, pricing manager and contracts manager when the time comes to include them in the long bidding process.
Proposal Manager
Once a government agency releases a Request for Proposal, this role organizes the process of creating the bid and submitting a proposal. At this point, you must match the benefits you bring to the table with client needs. The proposal manager has to manage the calendar and compliance so your company guarantees fulfillment of the RFP's requirements. For large projects, there will be many steps to follow. Smaller projects are simpler but require the same focus on outlining the project and your proposed solutions, in order to create a succinct proposal that meets technical requirements while offering appropriate solutions and competitive pricing.
Understanding the costs of the bid and setting the correct bid price is an exacting job that requires extensive research and a keen understanding of the client's evaluation process – the capture executive manages this process along with company executives and the pricing team.
Managing capture initiatives is a constant challenge. You must continue to raise the bar on your company's ability to compete using a structured capture process. Determining client needs, reading between the lines in their responses and crafting proposals that are technically sound while also persuasive will mean the difference between landing deals and spinning your wheels.