Capture Management/CRM Software Designed for Government Contractors
Quickly Identify Government Contract Opportunities
Schedule a 15-Minute Demo
Capture management automations, sales, & teams
All neatly organized in one place.
Automatically Grade Opportunities
Customize to Integrate Your Business
Track Your Team & Sales Progress
Packed with features to help you win
Completely User-Defined
Allows users to input an unlimited amount of entries in the system.
Manage Captures From Inception To Win
CaptureExec stores information like CRM fields, documents, gate reviews, team mates and competition in one place.
Capture Grading
Each capture is automatically graded as to how well the Capture Manager is managing the capture process.
Proactive Section / Question / Answer System
Tells your Capture Executive WHAT and WHEN to ask the Government before they meet.
Automated Integrations
This Capture Management software seamlessly integrates with Microsoft Office to create instant reports in PowerPoint, Excel & Word.
Automated Contracts Department
Automated Integration with your Contracts Department for NDAs, TAs and SubKs – including email alerts during the process.
Flexible. Powerful. Intuitive.
Executive Management Systems
Schedule a 15-minute demo
Have questions about your business and processes answered
CaptureExec has proven to be a powerful, cost-effective CRM tool to manage our opportunity pipeline. When our company was acquired in 2017, we chose to retain CaptureExec as our CRM tool. We were able to easily integrate opportunity pipelines. The product is easy to use and provided flexibility to add new fields and generate adhoc reports that were particularly important for revenue forecasting. All of this is supplemented by outstanding customer service. I would, and have, recommended this product to my peers.

Bob Pick, VP, HighPoint Digital, Inc.
Our use of CaptureExec has transformed our business development process into a re-usable and robust series of activities that govern the collection of required information, bid decisions, teaming assessments, and progress reporting.

Jeff Powell, CEO, Strongbridge
I frequently hear BD colleagues complain about the unnecessarily complex pipeline management tools and processes they are forced to work with. Every time, I recommend a change to CaptureExec.

Kristin Hilbert, Business Development Executive, Zentek Consulting
I would highly recommend CaptureExec. It's been a tremendous asset for us and was a catalyst in helping us reinvigorate our entire capture process.

Tom Portlock, Chief Marketing Officer, Odyssey Systems Consulting Group
Prior to Capture Exec we were a bit haphazard in vetting opportunities and moving them forward in a consistent manner to the bid phase. Now, with the aid of CaptureExec we have established an operational rhythm of analyzing the funnel that is more efficient than our previous practices.

Randy Nunley, Chief Executive Officer, Odyssey Systems Consulting Group
CaptureExec is a very innovative product that is completely user customizable to our specific company needs. Most impressed with the ability to create customized Template designs that can be used for Gate reviews, Kick off meetings, etc. Basically any company document can be converted to an .xml template to capture any specific data from Capture Executive database. In promoting a One time entry BD environment, this is especially helpful with utilizing data entered by BD Leads and Capture Managers to be put to use in other company documents/presentations by using the Capture Executive Template system. Also worthy of high praise is Progress tracking feature, customized reporting capabilities, Quota management, and Overview of all Capture information on the Executive level. Very pleased so far with the capabilities of this dynamic and user customizable CRM tool.

Chip Wolfe, Contracts Manager, Dine Development Corporation
Once I started using the software and fully understanding the current functionality, I soon realized it's value when compared to other well established CRM tools that I've worked with in the past.

Roger Cross, Capture Manager, NOVA Corporation
Customer and technical support is quick, responsive, courteous, and very knowledgeable.

Tiffany Roth, VP Capture, NOVA Corporation
Overall very favorable. Frankly since it can be customized, I can't think of anything it currently doesn't do that I would like it to do. Robust, fairly easy to use and a beneficial tool overall.

Craig Young, Capture Executive, DDC-ITS
CaptureExec is a strong tool, that appears to be robust and helpful.

Dan Goebel, Capture Manager, DDC-ITS
CaptureExec is one of the most powerful CRM tools we have ever used. It provides us with an honest assessment of the maturity level for each and every capture effort we engage in and it holds our team accountable throughout the entire process. In addition, the platform is very user friendly and adaptable to our organization's needs, allowing us to maximize the power of information and effectively increase our probability of winning in the DoD/Federal market space.

Chris Pereschuk, Business Development Director, Dine Development Corporation
I like the tool. I have used Deltek's GovWin Costpoint tool, and CaptureExec is far easier to use and user customized for our specific applications. I like the tool and it is very user friendly.

Bill Kelly, VP Capture, AFMS
Capture Exec has helped us to refine our capture and BD processes in ways we never imagined. In working through the process of adding in the Qualifying Questions and weighting the answers, we were forced to take a hard look at what was really important to our organization in the Capture Stage of our opportunities. This tool has become an invaluable resource to our organization.

BD Team, Loch Harbour Group
Since we began using CaptureExec, our win percentage has improved and we have won larger deals. I know this is because CaptureExec has made us focus on collection of the RIGHT kind of information and the repeatable process. This software has allowed us to improve our business revenue! Thank you BIT Solutions for creating such a powerful tool for our business.

Haydn Hislop, COO, Loch Harbor Group
Read Success Stories
Most government sales business today requires a structured process to be followed. Unlike the commercial side, the government has a significant amount of public reporting and transparency, as well as…
While PWIN (percentage win), is clearly an easy metric to apply to sales and performance of capture with a targeted customer base, it doesn't lend itself so easily to the…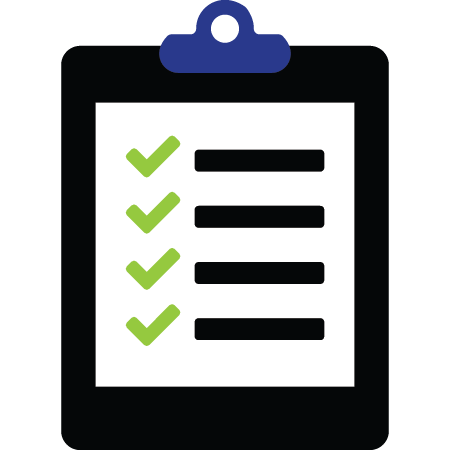 Grade Your Sales Pipeline Management (CRM) System
Is your current system providing you with the functionalities needed to be successful?
Stand out from your competitors with a Black Hat Review Process
Download our checklist to get the steps to winning more bids
Grade Your Sales Pipeline Management (CRM) System
Is your current system providing you with the functionalities needed to be successful?
Stand out from your competitors with a Black Hat Review Process
Download our checklist to get the steps to winning more bids