How did CaptureExec Software help Advanced Resource Technology, Inc. Gain a Significant Improvement in Opportunity Tracking?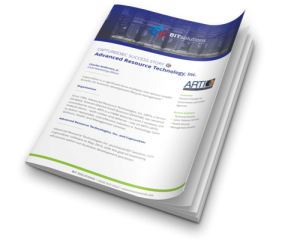 "CaptureExec is a significant force-multiplier that delivers tangible benefits for business development lifecycle management", according to Charles Anderson, Jr., Chief Marketing Officer at Advanced Resource Technology, Inc.
ARTI, a Service-Disabled, Veteran-Owned Small Business (SDVOSB), is a CMMI Maturity Level 3 company, and Federal clients – both civilian and defense – rely on ARTI's ability to deliver repeatable, cost-effective solutions in Technology, Cyber Defense, Health and Management services.
Since acquiring CaptureExec, discover how the software helped ARTI excel in Opportunity tracking and "commitment-to-pursue" Gate Review decision making, as well as other potential growth and benefits. 
Download the case study now >>
Download Today