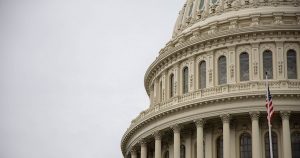 The success rate of your firm's capture management process — the critical time between choosing to pursue a government procurement and ultimately submitting your proposal – is a critical determinant as to whether your business will succeed and grow or, at best, remain a small business. And although many firms do get into a steady rhythm with this process, there are always opportunities, to stop, analyze your metrics, and move forward more in a manner that is much more aware of all steps of your capture management process.
As a firm, you only have a certain amount of money allocated to work through the capture management process of all the deals you intend to work each year.  What you don't want to do is spend money blindly throughout the capture process only to decide at the end to not work through the RFP process because you didn't have enough information at your finger tips to make that decision early.
Luckily, there are five simple things you can to do improve your capture management process immediately.
      Establish your capture management strategy
      Create a repeatable capture process for evaluation
      Spend time with your Capture Executive (Capture Manager)
      Objectively evaluate each opportunity
      Stop the capture process early
Establish Your Capture Management Strategy
Begin by establishing your capture process strategy as a team.  There are many questions that need to be asked during every capture, and those should be designed, defined and reviewed by everyone.  These are the basic building blocks of a successful capture process, and thus should be discussed by both CEOs and Capture Executives (Capture Managers).
Unfortunately many contracting firms have a very laissez faire style of management: The CEOs run the business, and the Capture Executives are left to succeed on their own and don't understand what to ask and when. But oftentimes, this 'divide and conquer' mentality leads to a lack of communication, and sometimes the capture management team is not as active in pursuing government procurements as they'd have led you to believe.
By establishing this capture management strategy ahead of time, you can ensure that both you and your Capture Executives are on the same page, share the same expectations, and can move forward in the procurement process together.
Create a Repeatable Capture Management Process
Setting concrete, repeatable processes is the key to a better winning percentage (PWIN) for each capture your company is tracking.  If the same questions are asked, the same data collected and stored, the same process used for NDAs, TAs and SubKs, etc., you are then able to define the BEST company process that allows you to manage and bid the most likely to win opportunities. In doing so it becomes very easy to grade each capture and know how "cooked" each deal is throughout the process.
You can better manage your sales team and opportunities by creating and using visual performance measurements that will help to ensure that your capture management team is working efficiently and effectively to deliver winning bids.
Spend Time with Your Capture Executive (Capture Manager)
Once you have a repeatable process (ISO-like) in place, it is often easy to let your Capture Managers go, and not continue to review there they are on each capture, and which ones they have collected the most information on. Don't do that.
What if the capture is NOT the right fit for your company?  There is only so much money that you have allocated for managing the capture process, and you want to spend it where is will have the best return on that investment.  And unless you have a management-focused CRM or capture executive/management software to instantly show you which deals to chase and which to drop, this type of awareness is difficult to manage.
Speak with your Capture Executives regularly. Be it once a week, once every two weeks – don't wait until the deliverables are not met to hear that they are behind. Understand the problems and address them immediately.
Objectively Evaluate Each Opportunity
When it comes to government procurement, the opportunities are constantly changing. Deals where you are the incumbent may not be the best deal for the future of your company. Deals that were a "perfect" fit last week, may not be the perfect fit today. At every Gate Review process, it is important to really review the potential fit of the requirements; the fitness of the competition; the margins on the overall deal; and the cost of acquisition for the bid. Be careful not to spend money trying to win or worse, winning a deal that will cost you money year over year and not help your company grow.
Stop the Capture Process Early
A successful company should manage the capture executive/management process from inception to win.  But just as important is to know when to STOP the process and find another opportunity.  It is important to evaluate each capture process at least four (4) times throughout the entire process.
In Conclusion
A successful capture management process requires the cooperation of all members of your firm's capture management team, as well as the C-Suite executives of your firm. For it's not without total cooperation that shared goals and deliverables can be developed and delivered, and that the entire procurement process can be optimized.