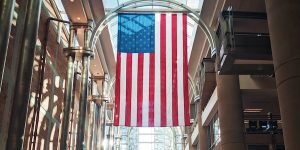 If your company is primarily focused on pursuit and capture of federal business, there are several capabilities you should look for when making a decision about CRM software. With a number of capable systems available in the marketplace, ensuring that your selection is appropriate for your business can be challenging. To assist in the review and selection process, there are a number of considerations you need to take into account.
Data Collection Capabilities
First, does the CRM empower your management team with the capability for data collection and measurement? Without this functionality, your managers are unable to utilize the system for real-time assessments of the sales team's progress.  Relatedly, is there an innate grading system that tells management how well the capture is progressing? If your sales team is inputting information into the CRM, yet the information is never actively utilized, you've wasted time and resources on unnecessary busy work. Monitoring the progress of these key functions ensure that your capture process is truly 'capturing' business.
Reporting Integrations
Once you've confirmed that the CRM supports these two functionalities, assess the software's automated reporting and integration options. At the very least, today's technology should seamlessly integrate with Microsoft products. In the rare instance that the CRM does not integrate, it significantly limits the expediency at which you're able to automate repeatable tasks and fulfill reporting requirements.
User Experience
From an operational perspective, the CRM software should be intuitive to use, and require little, if any, formal training to bring the sales and management teams up to speed. For instance, single one-button gate reviews and Pipeline reports should be an as-built functionality. These are inherent requirements for capture management. For a CRM to be marketed as a capture management software, this should certainly be an offered function. Additionally, quota management, including division, sales team, and individual metrics should be easily tracked and viewable in real-time.
Likely the single largest expenditure in CRM software is the cost required for customization and user-specific programming. The CRM solution you select should be able to adapt the needs of its users without additional costs. This requires no customization or programming. Views, dashboards, reporting templates – all of these should be easily determined at the user level without additional cost or support.
Final Thought
Aside from all of these features, most importantly, the CRM should add value to your organization. The return on investment should be realized in the streamlined effectiveness experienced through consistent use of the CRM. The management team especially, should recognize value in the capabilities and functionality of the CRM selection.