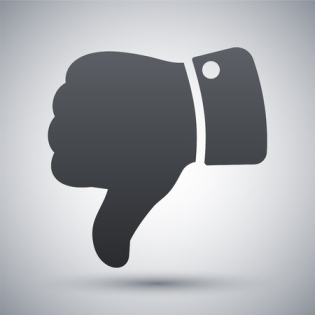 Managing customer relationships is an important element in today's increasingly digital marketplace. Customers have more potential touchpoints than ever, with communication happening via multiple social media platforms, as well as traditional avenues.
Salesforce has become the go-to CRM for many B2C companies, but that doesn't make it the right choice for every business. What it offers to consumer businesses is not quite what it delivers to businesses that handle government contracts — capture management rarely follows the same paths as private commercial ventures.
Here are a few things to consider about Salesforce before you choose your CRM…
1. Not Quite Out-of-the-Box
For B2C businesses, Salesforce is an out-of-the-box tool. It's a buy-install-run process. For capture management, however, the functionality just isn't there. Before you can start using the software, you'll need to wait six months or more for your hired programmer to finish developing the code you need.
Not only is this an added expense, but it also means you'll be paying for the CRM before you even get to use it. If you want quick deployment, Salesforce may not be the best choice.
2. Not All Support Is Created Equal
What about all of those features you need to have customized for Salesforce? Well, you can forget about any built-in features or support for those changes. Help and tech support is only available for the off-the-shelf system.
Once you customize it, you pay for help every time there is a problem. Put that programmer's number on speed dial, because you will likely need to use it.
3. Long-Term Contracts Have Hidden Costs
When you sign up for Salesforce, you commit to pay for the system for at least two years. If the CRM platform doesn't work for you, that's a long time to be stuck with something you can't use. In addition to the lengthy service term, you may not be able to port your data to a new provider.
Salesforce might lock down your data, losing you hundreds of hours of your employees' hard work, essentially holding it hostage against your continued use of the service.
4. Scalability — at a Price
If the price is what put Salesforce at the top of your CRM list, be sure to look at extended costs. As your company grows, the price per user might jump. Yes, Salesforce is scalable and can grow with your business, but your increasing costs might have you looking around for an alternative solution. You must calculate the cost of adding users before you finalize your CRM purchase.
5. CRM + ERP ≠ Salesforce
One of the most important things to know about Salesforce is that it will not integrate into your Enterprise-wide solutions. Since capture management often requires participation across your entire organization, it makes sense to integrate your CRM with your ERP solutions. The out-of-the-box Salesforce doesn't offer that option.
Big Names Don't Always Deliver
Salesforce became a major player in CRM because it offers so much utility, but it doesn't offer everything. Capture management is unique, and it requires unique solutions. You need a CRM platform that manages your process through the entire bid and contract life cycle — a platform that effortlessly tracks leads, analyzes your pipeline and integrates with external software to streamline internal communications.
The right capture management CRM system can shorten your proposal cycle and give you easy access to historical data about your pipeline, bids and success rates to help you make the best possible decisions.