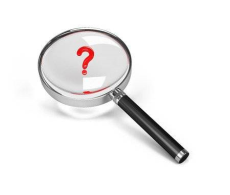 Recently I have seen many different people make comments about how software technology is not very helpful within the worlds of capture management and procurement. And while that may help to explain why so many contractors still rely on Excel spreadsheets and emails for NDA's, TA's and SubK's, avoiding government-focused technological solutions is only committing a disservice to yourself.
At a time where there are so many capture management software and procurement software and CRM solutions on the market – all of them claiming to be your ideal solution – you may want to try one out. Just be sure you do your research first.
Your capture management process can be made more efficient, more collaborative, and more analytical if you have the right software. You can actively track the involvement of an entire team, instead of just utilizing a piecemeal bi-weekly conversational strategy. You can focus more on the holistic view of your Company/Division's success, instead of getting bogged down in the day-to-day operational details. In essence, these tools will allow you the possibility to manage your company's efficiency and effectiveness.
The software you look for should have the following features as a minimum requirement:
User Flexibility
Look for a solution that allows you to define all fields, tables and reports with no limitations; a system that allows for easy growth and change as your company expands and changes size and offerings without any customized programming or paying additional fees for additional features – all features should come included with your software and any new features should be free. This will allow your team to work, report and understand more effectively as the system flexes around their day-to-day activities.
Be certain that your system can help you run your business better by providing you with the business information you need on a daily, weekly and monthly basis.
Proactive Intelligence
Most software used for managing Captures are incredibly basic – allowing users to record only basic Name, Address & Serial number type CRM information. What you really need is a software solution that does more for you and your Capture Executives. Look for software that is instructional, intelligent, and offers quick ways to answer productivity questions – one that can be used as a true capture management enablement solution, and not just a reporting solution.
Some capture management systems do just that; look for solutions that can actually help your capture executive determine what to ask the government before they actually meet. Not only will this simplify the lives of your Capture Executives, but this feature ensures that their meetings with potential customers are productive and efficient.  Even more importantly, this creates a repeatable sales process (ISO-like), so every Capture Executive that you hire follows exactly the same process and asks the same questions during the information gather process.
Collaborative Capabilities (Integration)
Unless your capture management team works together at all times, chances are high that they're going to be inputting information – and making contributing steps – separately. Therefore your capture management software should reflect that separation. Be sure that your solution allows your management team a view of all potential opportunities and progress that is made on each opportunity over time – regardless of who contributes individually. You work, progress and excel as a group – not only should your solution allow you to view your progress collectively, but it should facilitate that togetherness by allowing your employees to work together;  managing, rating and assigning teammates, even reminding everyone about due dates and important requirements for your team.
Automated Functionality
During the capture process, many procedures and management meetings are prepared for by manually creating "Gate Review" documents, which takes a lot of the Capture Executive's time away from being in the field.  If all the data is collected on a regular basis and entered in to the system, you should find a system that provides a "One button" solution to update and report to management on each capture being worked.
Integration to the Contracts/Procurement team should be an essential part of a good software system.  How many times have you requested NDA's for a meeting and they have been missed or late?  A fully automated & integrated system provides a seamless way for Capture Executives and Contracts teams to easily request and fulfill the contracting items such as NDA's, TA's & SubK's.
Automated integration to sites like FedBizOps is a great time saver as you can simply search, find and update a Capture system right from these types of data gathering sites.  A feature for simple import capabilities helps this process tremendously, but a fully integrated feature is even better.
An Executive Focus
As an executive, you're looking for different information to run your Company or Division than the information that your Capture Management team needs. And while that's expected, you'd be surprised how many capture management solutions offer only information for the sales person. Look for a solution that has been developed from the Executive Management standpoint and offers an easy way to see, manage and update all information being collected by the sales team on a daily basis.  There is nothing worse than having your sales team collect information, then tell you what they have collected – where's the value in that process?  You want to already have that information available to you, and be able to challenge the sales team on what deals are best for the company to bid and why.
While your capture management team may want to hone in on granular information, that may not benefit you. Your time, rather, should be spend on the larger scale – looking at the costs of capture, your competition, financial projections and the progress that all your sales team are making on each deal.
In Conclusion
Just be sure that the solution you choose offers flexibility, proactive intelligence, collaborative capabilities, repeatable processes, and an executive focus – and you'll be on your way to an improved capture management process which saves your company time, money and improve your win percentage.