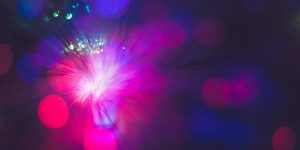 Consolidating customer information and files into a single database simplifies the management and analysis of customer interactions and data. Historically, customer relationship management (CRM) data has been organized and stored in everything from Excel spreadsheets to physical Rolodexes.  Now, most companies have several systems that manage different, (most times – the same), data that has to be accessed and updated.
But in the 21st century, using a fully integrated, advanced CRM system at your company is considered crucial to improving client relationships, retaining customers and driving sales growth. To ensure your company effectively implements a new CRM system, it's essential to follow these five steps.
1. Project Buy-In, Communication and Planning
When preparing for a new CRM system, direct involvement and support from top-level management is critical, as they are highly influential in the direction and overall culture in the company. This is important to keep in mind, since implementing new CRM software means asking employees to re-think routines and adjust work patterns — and this may not be as smooth as you'd expect.
That's why it's key for management to show their support for the system, while clearly communicating the purpose and goals – or the "why" – of the new software to employees. It gives the change credibility, and makes workers more willing to learn and use the new CRM software.
Additionally, assign a project manager (or System Admin), at this stage to oversee the implementation of the CRM software, as well as a super-user. The super-user is someone who will be actively using the system later and thus should be the company's internal expert.
2. Clean Up Your Old Data
Before transitioning to a new CRM system, audit and modify your customer data so that it is not only correct and insightful, but also structured for enhancing productivity and efficiency. Delete contacts that have been idle for a long time. Get rid of email contacts that have hard bounces, "take out the trash" with spam or fake email addresses, and finish or scrap lingering tasks.
You want to update your own content as much as possible before implementing a new CRM system, not after. Once that's complete, reorganize your reports so you have a stack of ready-to-go contacts, leads and customer data.
3. New System Setup
A CRM solution can improve the government sales process exponentially, but only if implemented properly. So, after choosing an appropriate CRM system and taking the steps above, your project manager will need to outline a timeframe for system implementation – from the introduction of the system to the launch. Create a calendar, as well as tasks lists and budget spreadsheets that cover vendor costs, software fee, and other expenses.
Next will come vendor contracting and licensing. Take the time discuss a vendor's role in quality control and testing, in addition to data migration and training. After that, you should work with your vendor on implementing your CRM so that it fits the needs and preferences of your organization and your users. Clarify change requests, add specific features and identify issues. Throughout the implementation process, consistently check progress as well.  Remember, a great CRM will mold to fit your business, NOT make your business change to fit the software!  As you research CRM solutions, make certain that the software is built with flexibility to make changes WITHOUT any costly custom programming requirements.
4. Migrate Your Data
Establishing a detailed data migration strategy is a very important part of implementing your new CRM, especially since old systems often store customer information in a vastly different ways than newer systems. Since you will have already cleaned up and reorganized your data by this point, talk with your vendor about various data mapping tools that can help your company transfer customer data from the old source to the new CRM system in the best way possible.  The best CRM systems already have the capability to import data from almost any source, so ask your vendor the cost of converting your old data.  You shouldn't have to pay to have your data moved into the new system.
Your vendor should fully understand your organization's needs, as well as the ability of those within your organization to manipulate their data. Prior to migration, perform a test migration on a part of your data to make sure the whole process can be executed successfully, making any needed corrections before doing the official transfer.
5. Training
The last step is training the new users in your company on how to use the new CRM system. (If you've done a good job of ensuring top-level buy-in, employees should already know the change is taking place, as well as why). This consists of identifying the CRM's training options and materials, and training the trainers. It also involves creating a plan for employees to learn in context. Nothing beats working with real data.
Final Thought
The steps outlined above will help guide your organization on the path to success with a new CRM solution. But remember, the difference between the CRM implementations that work and those that fail often comes down what you do before you touch your data. So build in the needed time for planning, establishing buy-in and communicating the value of a new solution to your employees – you'll be much better off in the long run.