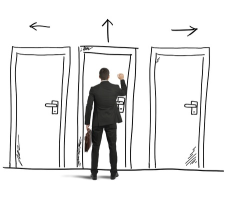 Contract spending by local, state and federal government agencies totals in the hundreds of billions each year. And while a good portion of this money goes to giants like Lockheed and IBM, the federal government has mandated that 23 percent must be set aside for small businesses.
This is great for small businesses looking toward achieving growth, longevity and stability, as the government is not only a stable customer that pays on time, it also pays well.
So how do you get in on some of these lucrative government contracts? As we've discussed before, the process can be overwhelming and painstaking, but the payoff can be huge. More importantly, having such a reliable and well-paying customer can be a substantial asset when the market gets sluggish. To help you get your feet wet, here are five tips for pursuing government contracts can help you get started on landing some big government sales.
1. Hire Capture Executives with Real Experience
The government is a lucrative opportunity, but they don't award contracts to just anybody. Even when hiring small businesses, they are looking for a track record of demonstrated success and capable leadership. That's why you need to have a capture executive with real experience.
Not only should your capture executive be familiar with government contract work, they should have a successful track record with capture management as well. In short, they must be a master of the process, which involves identifying opportunities for government contracts, as well as assessing the environment and competition, and implementing dynamic strategies geared towards winning a government deal.
2. Build a Strategic Plan
You can't just say that you want to get government opportunities; your business has to find a niche and offer the government products or services it can't get anywhere else. Knowing which opportunities are right and which are not requires being creative, analytical, realistic and disciplined.
Also, to get your foot in the door with government agencies, you should start by bidding on small projects, especially if that agency is not familiar with your brand. Moreover, to improve bid decisions and strategies for obtaining work, keep track of deals from the start. This will help save time and increase win rates in the future.
3. Understand the IDIQ Market
"Indefinite Delivery, Indefinite Quantity" contracts (IDIQ) are how federal agencies prefer to make their purchases. So getting approval to pitch for IDIQ contracts is the key to enjoying success in this market.
Since these types of contracts are awarded by the federal government when it is unsure of the amount of products and/or services it will need, winning an IDIQ contract can lead to big opportunities for your company. Your team must understand its capabilities and limitations in completing such contracts, and be ready to prove you can perform services on a large scale – and subcontract if necessary. Additionally, you will need to know how to navigate the complexities of this marketplace, as well as how to stand out from your competition if you want to be successful with IDIQ contracts, and the government overall.
4. Work the Small Business Process Until You Graduate
As a small business, you have a unique advantage in obtaining contracts from government departments and agencies. However, no matter how successful you become, you still need to have a graduation strategy. In addition to being a sound best practice for your business, having a graduation strategy also shows government agencies that you think ahead and are ready for the future.
5. Hire the Right Consultants
Finally, consider bringing in an experienced consultant to help you with your development and strategy – especially if you're new to government sales. But don't just hire any consultant. You'll need a consultant who is familiar with your industry, in addition to being adept at selling to government agencies. They will help you see where the best opportunities are and teach you how to showcase your skills and expertise to the federal government. Most of all, they will help you build a plan that can achieve sustainable success and consistently win government contracts.