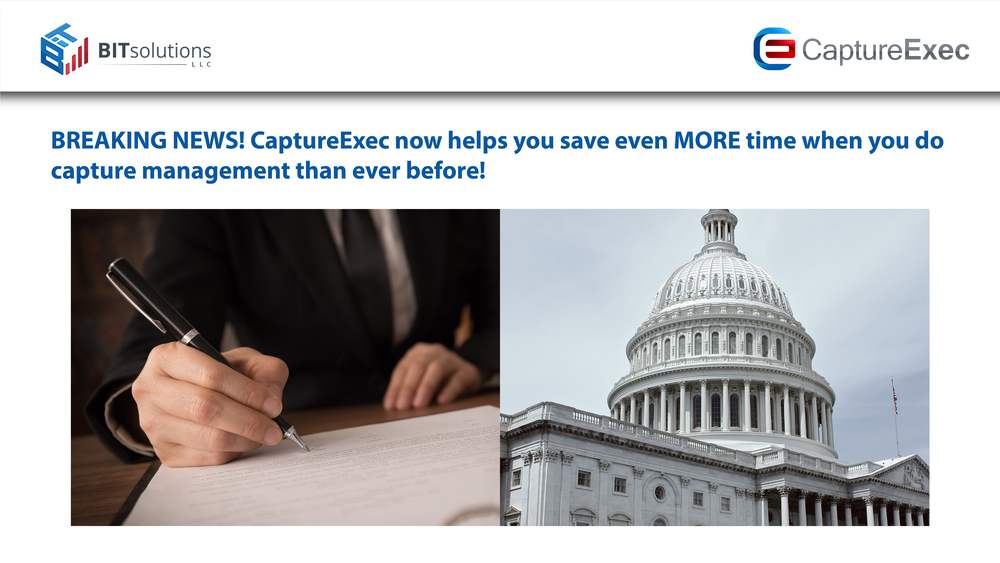 BREAKING NEWS! CaptureExec™ now helps you save even MORE time when you do capture management than ever before! 
Our CaptureExec software has been helping government contractors manage their pipelines, win more business, and frankly, get more time back with their families, for years – and now we've made this secret weapon even more powerful than ever.
Announcing GovCon Smart Search (GCSS), integrated directly with CaptureExec, which automatically ingests and populates opportunity details, eliminating manual data entry. GCSS even automatically updates opportunities when the Government makes a change, so you can stop relying on manual checks and self-generated reminders.
The GCSS module integrates with SAM.gov, plus we can integrate with  any third party BI search tool that you use, at no extra cost! All we would need are the API's and we can move forward with the integration of your preferred search tool.
If you would like to see a demo, please reach out to Natalie (natalie@bitsolutionsllc.com) or Brenda (brenda@bitsolutionsllc.com) and they will work with you to schedule a time to review how the GCSS Tool works.