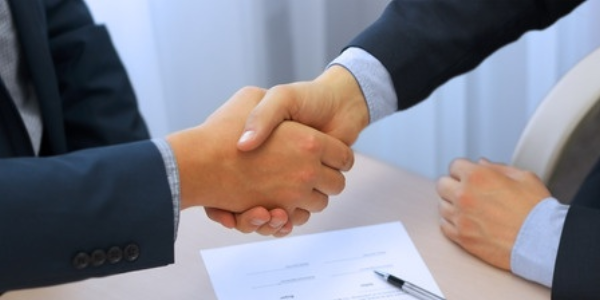 Capture management is often a two-year, or even longer, process. As you make contact with government agencies, explore the bidding process, start building relationships,  and shaping the opportunity.
What you learn throughout the process is what turn a typical RFP response into a well-crafted, well-researched response that will land the contract. During your capture process, you'll want to run both Black Hat and White Hat reviews to have the best possible chance of a successful capture.
What Is Black Hat and How Does It Work?
When you start a Black Hat review, it is all about getting into your competition's head. You and your capture management team, (BD, Capture, PM, Pricing, Delivery), sit down together to work on a proposal. However, you are crafting the deal from the competitor's point of view. You will pretend to work for the competition and make an assessment, based on your knowledge, of how they would respond, price, staff and win this deal.
Make sure your team can ask and answer the following questions, keeping in mind that you are pretending to work for the competition.
Will we win? This question helps give you insight into competitors' strengths. If they believe they can win, you need to break out the reasons why. This information will guide your ghosting process and writing.
What is the right price? If you have someone with knowledge of the competition, they might guide this part of the discussion. If not, look for published pricing information and prior proposals, and try to judge the value of the contract versus the expense. Price is not the only factor in government contract awards, but it is one of the most important.
Who else is competiting? The company you are Black Hatting may believe another company is the best competition and not be looking at your company. A sneak attack can surprise competition!
Who does the customer like best? As a Black Hat team member, look at the relationship between your pretend company and the potential customer. Are they the incumbent on the contract, or are they also new to this round? This question is all about relationships and face time. If your pretend company has a strong relationship with the customer, identify where they are strong within the customer.
Why and how will they offer a better solution? Actionable items are the key to this query. You want a tight list of differentiators that set the company apart. If they can deliver faster, offer better customer service or have a long history of quality, this would be where to mention it.
Now to the White Hat
Once you have finished your Black Hat review, it's time to stop playing pretend and to go back to work for your real-life employer.
Ask the same questions but answer for your own company – BE HONEST. What are your weaknesses? Is the contract a good fit for your company? What can you do to outperform the competition? When you have the answers from the competition's view, you can ghost topics that tackle their weaknesses head on. You can also start working to minimize your own weak spots. White Hat reviews might reveal the need for a partner on some contracts or tell you that Priming is not the best solution for this opportunity.
For the most successful capture management process, you need both Black and White Hat reviews. It's not enough to quantify what your company can offer. You need to also detail how you compare to the competition. To be a successful contractor and competitor, you have to remember that it's never Black Hat or White Hat: It's always Black Hat and White Hat.  Make sure you have both in your wheelhouse as you start the long road toward landing profitable government contracts.