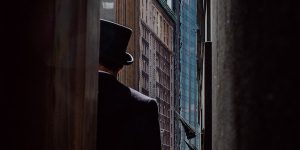 Employed during the capture management phase, Black Hat review processes may vary in implementation between companies and people, but the overall goal remains the same: to find the top competition for a government contract and analyze the strengths and weaknesses of those businesses, so you better understand how they will bid against you.
There are many methodologies for implementing a Black Hat review process, but the key to making it work is obtaining quality data and seeing the task through to its finish. After you know plenty about what you're up against, you need to create an actionable plan that ensures you win the bid.
Understanding the Competition and Your Weaknesses
To write a winning proposal, you must understand how your competition operates. During a Black Hat review process, an internal team and external consultants emulate the competition and develop their strategies, ghost their weaknesses and downplay your strengths. This exercise, typically performed by Black Hat review teams, is specifically designed for performing SWOT analysis, which reviews strengths, weaknesses, opportunities and threats. This Black Hat review process takes into account the competition's past performance, how it reacts to client problems, the abilities of its top capture personnel and other key differentiators — not just how they pitch themselves.
Creating Action Items and Writing the Bid
Capture management personnel know that if you don't translate what you learn into a concrete strategy, a Black Hat review is simply an academic exercise. Action items should be discussed and built after the process has concluded, when all team members have a better understanding of the competition — and of your own company. From such an exercise, you visualize your competitor's strategies and figure out how to outdo the competition in a government contract bid. In this sense, no bid should ever be developed in isolation of your competitor. Additionally, the Black Hat process should make establishing price points, downplaying competitor strengths and highlighting your advantages easier.
Making the Most of Black Hat Review Process
In order to have the best information about your competitor on hand, you must obtain intelligence and specific data throughout the entire capture process. Additionally, the team working the Black Hat review should be very familiar with the competitor; ideally, you'll have someone who has worked for that firm in the past. If you don't have anyone with that kind of inside knowledge, bringing in outside consultants is a great option.
Overall, this process needs to give you and your team the opportunity to fill in gaps in your own technical and managerial approaches, which will improve your ability to offer solutions for the customer when the time for a decision comes. In some cases, your strategy may even point to teaming with the competition to fill in gaps for both, which could equal a higher likelihood of landing the government contract. Don't be hesitant to partner, because some business is better than none.
Lastly, the Black Hat review process leads to a White Hat review process: During this exercise, your team analyzes how a competitor targets your capabilities and addresses your solutions. After all, your competition wants to win that government contract just as badly as you do.
As with any technique, it's useless if you don't establish a formal methodology for implementing it. Plan thoroughly before you start the process.