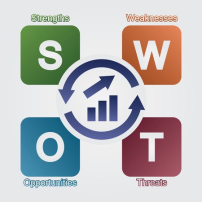 It's indisputable that the capture management process is long, multi-faceted and complicated. As discussed in our last blog – even preparation for a capture should begin years in advance. But sometimes it seems that there are not enough hours in the day, week or month to get all necessary steps accomplished. Sometimes it does become necessary to cut some corners and prioritize. And to prioritize effectively, you must understand exactly which steps of capture management are completely crucial to success:
Understanding Your Customer's Requirements
Understanding the requirements of your customers can be accomplished in a few different ways. However it is imperative that you recognize that none are mutually exclusive; in fact, you should do all in your power to touch on each of the following points so that you have the most thorough understanding of exactly what your customers are looking for.
Speak to the customer: No one will be more valuable in telling you over time what they need, what is working and not working, and what issues are important but not necessarily listed in the RFP.   Understand what they're looking for. Tell everyone you talk to about what your company brings to the table to solve their requirements and needs; tell them about your past performances with similarly sized and complex customers so they understand you have done "their" type of work; talk about the tangential value that you bring them in service, technology, and delivery that would help them with other challenges they may have in the future.  The more they know about your company, the more comfortable they will be – and the more memorable you will be – when they read all the Proposals submitted.
Speak to the Contracting (KO) shop: Your relationship with the Contracting Officer and their team has the potential to be one of the most important Government relationships your company could have. Use their knowledge to understand what the typical requirements are for similar contracts. Understand what they're looking for, and demonstrate how you can satisfy their needs. The KO shop will generally not have representation on the Source Selection Board since once the contract terms and conditions have been included, they are usually the stewards of releasing and collecting the information for the Source Selection Board.
Speak to the funding source: Find out who is funding the project and meet with them on a regular basis.  Just like listening to your customer and the KO, the Agency funding the project has expectations and will be part of the Source Selection Board to determine who to award the contract to and how it will be funded.
Analyze Your Competition
Now that you understand what the customer agency is looking for, you should also understand your marketplace well enough as to be able to identify your competitors. And once these competitors are identified you must conduct an in-depth analysis of these competitors (BlackHat) – specifically in terms of their strengths, weaknesses, opportunities and threats (SWOT). By doing so you will understand how your firm compares, and thus which of those competing firms are your true competitors.   Be sure that your proposal highlights the more vulnerable areas where you offer a better solution or where your competitor has weaknesses.   After all, these points will become your competitive advantage.
Build Your Ideal Team
After the thorough analysis of your competition and your own company (WhiteHat), you will know exactly where your own firm is lacking in the requirements that the customer is looking for in their RFP. Thus it's entirely possible that you may not – at that moment – be able to offer a completely comprehensive solution.  Finding the best companies to team with is one of the most important processes that you will need to complete.
The best companies are ones that already work at the customer site or are doing the same type of work at a similar customer.  Talking to companies already on the incumbent team is sometimes difficult, but a must-do process.  Once you find companies who are interested, you then have to have them review the requirements and evaluate how well they can deliver a solution for each requirement.  Then you have to manage who gets to do what work, how much and what participation they will provide during the response process.
Manage Your Team throughout Your Response Process
Now you have to manage every detail of who does what, when they participate and what they deliver during the proposal response process.  The Proposal Manager is in charge of managing the team for writing, timing and delivery of the response, but the Capture Executive is responsible for the team, the tone of the writing, the solution being provided meeting the customer concerns and the ultimate success of the response.
Controlling the 10 – 50 people you may have on the team and in the proposal room is a full time process and requires management strengths and leadership skills.  Everyone's time and input is valuable, so the process is very strenuous.  Stay focused and keep the team on point at all times to maximize the writing.
These Four Steps Are Worth Your While
These four steps are the most crucial components of the capture management process. Spend your time and your resources on them: Understand what your potential customer needs, what your competitors will offer; move forward to ensure that you offer solutions where none currently exist, and be sure that you highlight them, and build the best team to solve the customer requirements. Without doing each of these four steps, it's an uphill battle to succeed.