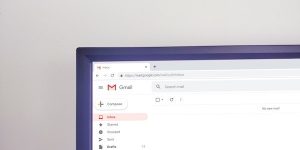 How many times have you discovered an exciting new opportunity listed within one of the dozens of listservs that flood your email inbox, only to discover it was merely a Sources Sought Notice distributed by the Government?  Feeling deflated, you skim the requirements and realize how perfect the opportunity would be for your company. But, alas, it isn't a real opportunity. Or is it?
As of 2011, the Small Business Administration (SBA) estimated that there were over twenty-eight (28) million small businesses in the United States. Although not all of these small businesses focus on the delivery of products or services to Federal customers, a significant number of them do, accounting for a 22.3 percent expenditure of all Federal contracting dollars. However, even at 22.3 percent, many Federal agencies are not meeting their small business goals, falling short of the cumulative goal of 23 percent. Although the variance is minute, the dollar value is significant – estimated to be in the billions.
What Does This Mean for My Organization?
If you're a small business, and you do not respond to a Sources Sought Notice (SSN) that aligns with your organization's capabilities, you're missing an integral step to the business development and capture process.  The Government posts SSNs to determine if there are specific small business capabilities within the marketplace that can support the requirements the Government needs.
If sufficient, two are needed, responses are received that validate the requested capabilities are available in the small business arena, the Government will set that requirement aside under their respective small business program, which means more opportunity. And that chance for more opportunity means increased probability of winning in the Federal space. In an incredibly competitive environment, the more opportunities made available to small business, the better positioned your company can become.
Advantages of Responding to SSNs
There are many other advantages to responding to SSNs, which may also cause companies to become better positioned. At a minimum, this response is an opportunity to introduce your company to the Government. You are provided an opportunity to present your current and potential capabilities as a supplier or service provider. Although most SSN responses are limited to two or three pages, utilize this opportunity to demonstrate how competent your small business is; you can do a lot in just two to three pages. Accomplish this by being specific, to the point, and identify how your company's capabilities directly align with the requested services.
After Submitting a SSN Response
After you've submitted a SSN response, make a point to follow-up with the small business advocates at that particular Agency. As a small business, they are your advocate, and work to support the Federal customer to utilize small businesses. In a revolving door environment, your continued networking with small business advocates will help better position you for possible discussions with the Federal customer, increased set-aside opportunities, and possible sole source opportunities for specific small business designations.
Most importantly, make an effort to educate yourself on the business needs and possible solutions for specific Agencies. Do your homework so that you are positioned to demonstrate a true understanding of the requested requirements, and provide a solid foundation for demonstrated small business capabilities.