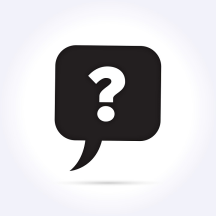 If government contracts are an important source of income for your company, reviewing your capture management process is an important part of keeping it stable. Capture management is an ongoing process that starts years before you finally submit a proposal.

Here you'll find some of our best insights on how to set your company up for success with a capture management process that drives results. However, as you'll see below, improving your capture management process begins with asking yourself a few important questions.
Have you ever wondered if the process you're utilizing for capture management is genuinely effective for your company's success? Are you making appropriate decisions to position the company for growth? Is it truly process driven, or are you just lucky? If it is luck, most can agree that luck doesn't last forever. And, let's face it, luck is a terrible way to run a business.

If you don't regularly review how your capture management works, you might be missing opportunities or losing bids you should have won. Ask yourself these four questions to find out if your capture management process is due for an overhaul.
Can software improve your capture management process? The simple answer is yes. After all, we live in a world where advancements in technology are driven by the desire to automate and simplify our day-to-day tasks. And "There's an app for that!" can be substituted as the answer to most of our questions.
When running a small business, there are times in which you inevitably feel like everything that needs your immediate, undivided attention, hits at once. The problem is that you are only one person, and you undoubtedly only have a finite amount of resources – and expertise – under your roof.