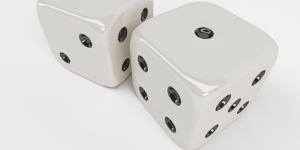 As a Capture Executive (Capture Manager) or Business Development Manager (Account Manager), does it ever seem like some companies appear to have an inside track to shaping opportunities specifically for them? Not necessarily in a blatant, sole-source kind of way, but crafted just enough to seem like it was written for them. It happens, and it isn't luck or a fluke, it's strategy.
Track Upcoming Business Opportunities
Everyone has the opportunity to do the same, but it means you have some work to do. Let us assume for a moment that you diligently track upcoming opportunities. Because of this, you know, for instance, that a specific agency will be procuring Help Desk Support Services in the next fiscal year. During the last procurement cycle it was awarded to a large business.
However, your company has the exact qualifications, past performance, and capabilities to provide the same level of service and you're a small business. The government will love this – but they won't know it if you don't advocate. Utilize the agency's small business advocate, and push for that in-person discussion. Give them a reason to set-aside the requirement for small business, show them that the capability exists, and they're likely to move that direction.
Utilize NAICS Codes
Along those lines, review the NAICS codes aligned with an opportunity during the previous procurement cycle, or in the pre-solicitation notice. Is the NAICS designation really aligned with the scope of work being requested? Is there a better NAICS code that more appropriately indicates the type of work? Or, more importantly, is there a better NAICS code that allows your company to participate or would eliminate one of your competitors? Do not hesitate to give the Government reasons why a different NAICS code would be better FOR THEM. If this is the type of work your company does, and you operate under a different NAICS code than what is indicated, it is worth discussing with the Government. Pushing for this change can alter the competition environment in your favor.
Developing White Papers
Another useful tool to shape Government opportunities is through the development of White Papers. To do this correctly, it's imperative that you have a true understanding of a business need or problem that directly impacts the customer. This is one of those chances to show the Government that you have not only an understanding of their problem, but an effective and implementable solution.
White Papers can have a significant impact on the development of Statements of Work (SOWs), and can positively position you for responding to the Request for Proposal (RFP) when it is released.   Just make certain it shows the Government that benefit it offers THEM, not just what you have to sell.
Technology-Based Solutions
Lastly, as the Government continuously works to implement technological solutions to their business problems, your company's knowledge and experience around technology-based solutions can drive opportunity development. Any specific technology, (game changer), that your company has developed, utilizes, customizes, or implements can have a significant impact on driving Government business.
Shape Government Opportunities
Keep in mind that they don't know what they don't know. The channels we've discussed previously that position your Capture Executive for face-to-face meetings with the Government are ideal settings to approach this subject. If your solution is unique enough, and the case can be made to support your company as the only option available to procure the service or product, you can set yourself up for an ideal sole-source situation. You've just given your company business without ever having to compete for it. It is probably safe to say that all companies would like to be party to that at some point in their portfolio!