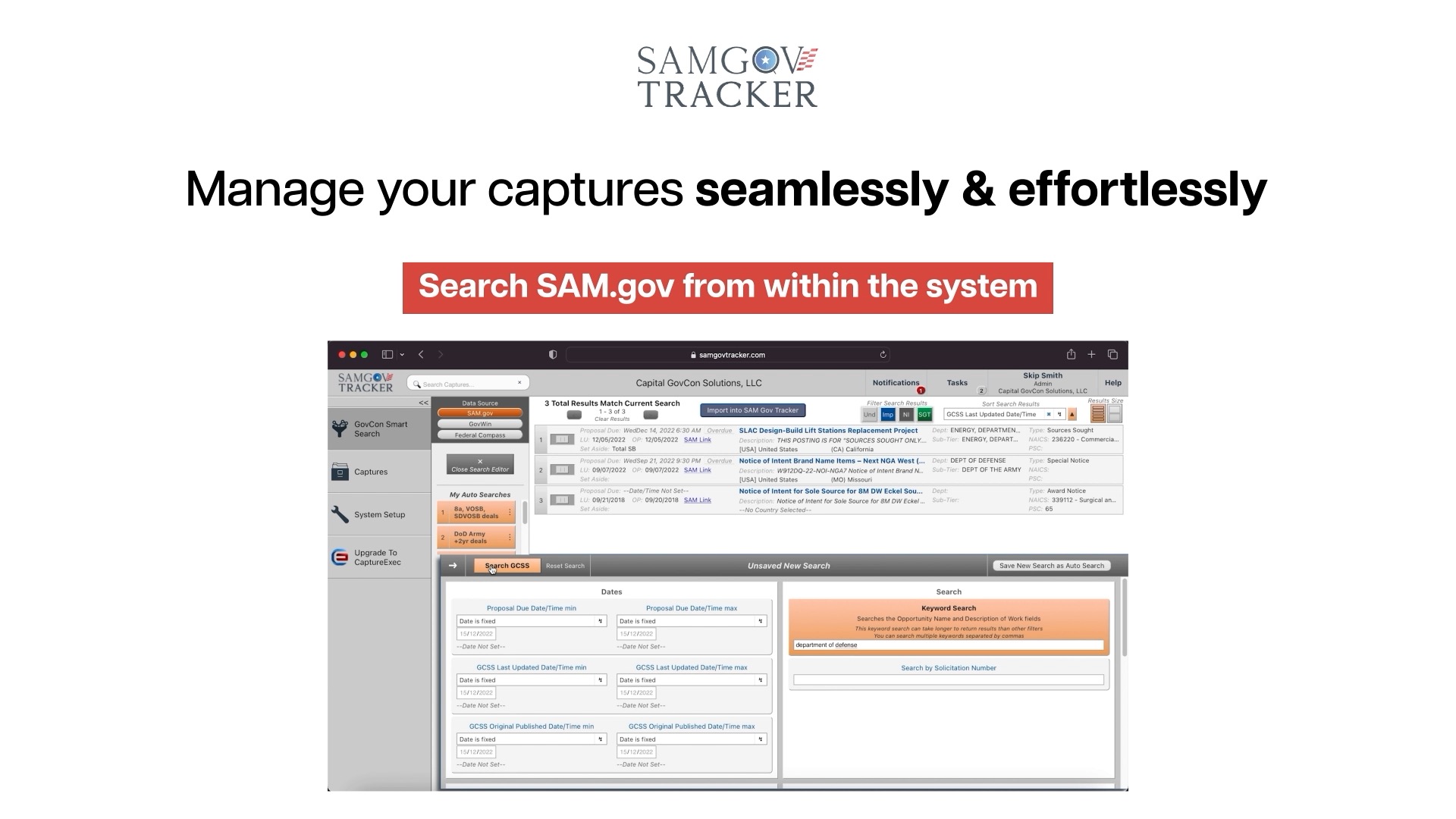 When you're a startup or small business, you're often stretched thin and need to concentrate your energy into priorities that move the needle.
One of those is winning the first few deals as quickly as you can.
Well, we're here to let you know SAM Gov Tracker (SGT) will help you get those first wins, quicker than you can on your own.
SGT helps you find viable deals in a fraction of the time you can today.
Its automated features mean you'll move faster, respond faster, and win faster.
Even better, there's no binding contracts, so there's zero risk to you.
Contact us today to find out more!