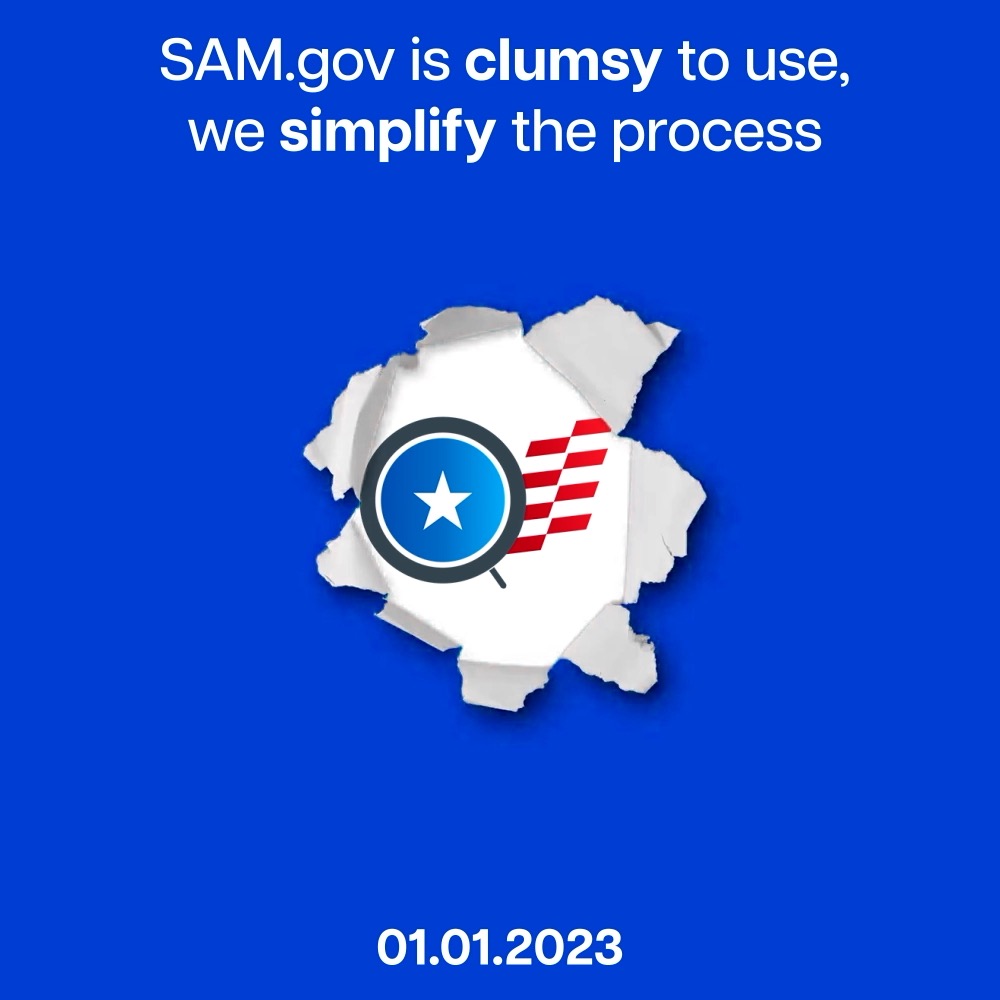 SAM.gov is clumsy to use.
It's no secret, and until now, you've probably thought you were stuck using it to track your deals and manually update spreadsheets with the info you get from SAM.
Well, starting 01/01/2023, you won't have to anymore.
We simplify the process, and we can't wait to show you how.