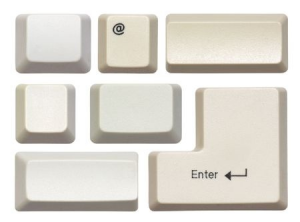 Managing your sales process requires leadership and sales team commitment to ensure a productive, and documented, capture process. Businesses utilizing a formal, repeatable capture documentation process are successful, and businesses that use the right tools with the right data collection points, are even more successful.
In committing to a formalized, repeatable and documented capture process, firms are able to operate more efficiently, establish sales team accountability, and anticipate revenue and profitably.
Effectively Managing Your Sales Process
There are any number of models and tools you as a federal contractor can use when it comes to sales process management — the most important decision is finding out what works well for your objectives and your team.
The second decision is to assign responsibility to a sales manager or support team member to own the process and become the technical expert to leverage every opportunity under the guidance of the firm's Champion — whether the CEO, the Sales Director, or the CFO. This Champion will serve your sales team as an evangelist and in many different ways: Establishing the firm's commitment to the structured capture process while also creating a sales environment that is accountable in order to anticipate cash flow.
What Sales Management Tools Are For You?
Federal contractor firms formally manage sales processes in many ways, with the expectation that any sales team member can manage a lead and that the firm can predict outcomes if certain steps are followed. Without a formal process, firms become vulnerable to lost sales from no direct management of what to chase and why. Two formal tools used for capture management are spreadsheets and cloud-based software applications, enabling a collaborative collection of data across opportunities and by more than one sales person.
Spreadsheet Management
Sales process management through spreadsheet management is a tool that a majority of sales team members can participate in with basic skills. There are several ways your team could utilize spreadsheet management:
·      
Shared files with multiple users (Excel)
·      
Cloud-based filed sharing (for example, Box or Dropbox)
·      
Interactive spreadsheet sharing (for example, Google Drive)


However sharing files between multiple users is somewhat risky given the likelihood of lost data and rework, and doing so effectively takes time to learn and manage.  Plus, only a limited amount of data can effectively be collected using a spreadsheet and it is only as valuable as the last time it was updated by everyone on the sales team.  Data quickly becomes stale and lost in the volumes of rows containing old and outdated information.
Sharing a spreadsheet through an interactive cloud-based application, such as Google Drive, is a definite improvement and requires simple training in order to collect data. However, there is always the risk with multiple users in one spreadsheet of overwriting or lost information. A firm will need a data architect to create the overall profile and information needed in order to predict sales as well as creating dashboard reports.
Managing Sales through Capture Management-Specific Cloud-Based Software Applications 
Managing your sales process through specific cloud-based software applications provide your sales teams and firm with an opportunity to collect tactical and administrative information in a collaborative manner, and allowing your firm to monitor and manage your sales for strategic purposes. There are many benefits to cloud-based Capture Management Software, including:
·      
Multiple user access, data collection, and information entry
·      
Holistic, 360-degree outlook
·      
Centralized location
·      
Strategic management
Cloud-based applications provide tutorials on ways to quickly ramp up your firm's sales team. Your firm could also benefit from an administrator that can train and support the sales team as well as lead.
Effectively Managing Your Sales Opportunities
Information provided in a capture management tool enables your sales team to effectively manage opportunities, monitor individual performance, and anticipate sales. Using advanced methods — such as cloud-based management — allows your sales team to work efficiently and effectively with such tools as alerts and daily tasks from anywhere they have an internet connection.
Regardless of the tool, effectively managing your sales process requires leadership that establish expectations and commitment from the sales team to enter information daily. This will establish a consistent pattern for firms, allowing you to collect and rely on data, and protects your firm from unexpected absences or changes in personnel or team structure.