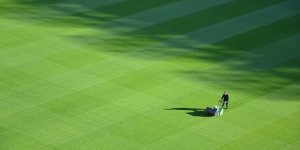 You've taken the plunge and purchased a CRM solution. Whether you made a one-time purchase, or haven chosen a CRM with a monthly or annual subscription package, you're committed. With this commitment, you want to ensure that you're getting the best bang for your buck and effectively using the capabilities of the solution.
There are some pertinent questions to ask to ensure your CRM's level of effectiveness is matching your level of commitment.
Do You Look at Your CRM Software Daily?
Although CRMs are fairly intuitive, they're not going to do all of the work for you. Think about your lawn. If you neglect it by not watering it or maintaining it, it isn't going to become the majestic golf course-esque lawn that will make you the envy of your neighbors. You have to contribute to the success if you want to achieve the desired outcome.
What Does Your CRM Do for You?
Does your CRM software tell you what is new that you haven't seen yet on each dashboard? Are updates provided in real-time? Your time is valuable. If you are spending more than 15 seconds searching for what is new and/or updated in your system, you're wasting your time. The intuitiveness of the CRM solution should work both ways – ease of use for you, and recognizable and centrally located notifications of pertinent changes and information.
Is Your Team Using It?
For team members who utilize the CRM, are they inputting valuable G2 every day? If not, is there a set schedule for when information should be updated? If an expectation doesn't exist, is it because your team is just that good at information dissemination, or are you missing out on the importance of knowledge share? With all of the day-to-day tasks each of us are required to manage, details can be lost if we're expected to remember conversations from weeks prior. Make it a point to capture the information in-the-moment.
Does Your Leadership Use the CRM to Manage Their Companies/Departments?
If so, are they all using it in the same manner? Do they all have a mutual understanding of the capabilities of the system, as well as how it can benefit them? Effective CRMs provide innate capabilities for all levels within an organization. As such, your CRM should have specific functionalities that provide a value added benefit for executives.
What About All-in-One Capture?
Of equal importance, is your CRM functioning as an all-in-one option for capture, or are you required to enter data more than once, managing content in multiple systems? It's a nightmare when information is lost, not carried over appropriately or duplicated.
And as functional as CRMs can be, its value is wasted by this resource drain of duplicative effort. If there isn't a functionality being provided in your existing CRM, ask the developer for a modification or customization to encompass all of the capabilities you require.
Do You Have Custom Templates?
Lastly, are you able to create templates and have the software automatically create the template output? Customized templates can be a lifesaver for tracking, managing and reporting needs specific to your company. Your CRM solution should be customizable to your needs, not the other way around.