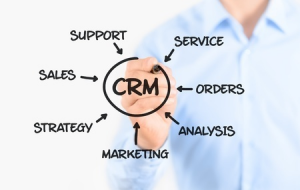 Government contracts can provide a great source of steady revenue. But closing the deal in order to ensure that revenue is no easy task; in fact, it's quite a process. That's where customer relationship management (CRM) software can help. CRM technology is useful in managing and analyzing customer interactions. In the era of "the customer experience", it's increasingly vital to solve your client's needs quickly and effectively. As a contractor, the government is your client.
But how do you know what CRM solution you should choose, or how much you should pay for it? This week, we're going to answer those questions and more, in a retrospective of some of our most valuable CRM-focused content.
If your company is primarily focused on pursuit and capture of federal business, there are several capabilities you should look for when making a decision about CRM software. With a number of capable systems available in the marketplace, ensuring that your selection is appropriate for your business can be challenging. To assist in the review and selection process, there are a number of considerations you need to take into account.
Salesforce has become the go-to CRM for many B2C companies, but that doesn't make it the right choice for every business. What it offers to consumer businesses is not quite what it delivers to businesses that handle government contracts — capture management rarely follows the same paths as private commercial ventures.
If you're in the market for a CRM solution, I think we can all agree that evaluating cost is going to be a large part of your decision-making process. That's the way it is for most things. The problem is that there isn't a good blanket answer to the question of how much a CRM should cost. While it would be convenient, the reality is that you can't compare CRMs the way you would compare apples to apples.
In the 21st century, using a fully integrated, advanced CRM system at your company is considered crucial to improving client relationships, retaining customers and driving sales growth. To ensure your company effectively implements a new CRM system, it's essential to follow these five steps.
For capture management, the functions you need are not the same. With that in mind, you need to manage any change to your CRM with care. If you're migrating to a CRM for the first time, you'll face a series of challenges, and many of those challenges also apply to changing your provider. Learn how to avoid the five most common mistakes companies make during a CRM rollout.