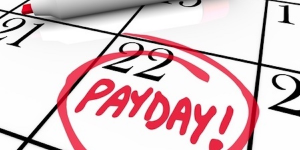 Capture management consultants rarely work a typical forty-hour or more week. They might spend a half-day at the office, work in the evening hours, or report in from a remote office. But with flexible scheduling comes flexible payment options. When you hire a consultant, you work out contractual payment terms before they start work. Typically, you are looking at one of three different pricing models:
Hourly or time and material
Firm/fixed rate or retainer
Firm/fixed rate with bonus
Each of these payment models offers some positives and negatives. Before you sign on the bottom line, do some serious thinking about which will offer the most value for your business.
Timekeeping with Consultants
When you choose an hourly payment schedule for a consultant, you pay for the hours that the consultant actively works for your company. This payment model is often the easiest to understand and may be less expensive. After all, when you see the hourly wage costs creep up, it's fairly easy to rein it back in if the workflow isn't there to justify the expense.
When the workload justifies the expense of added labor costs, you might want to think about a retainer or firm/fixed pricing model.
Flat Rate Consulting Fees
When you need a consultant for just a couple of hours each week, time and material is likely the best option. Often, in a retainer setting, you'll discuss expected work levels and negotiate a flat, monthly rate. If it takes longer than contractually agreed to finish a project or if your consultant is working more hours than originally planned, you don't pay any additional wages.
In terms of cost controls and long-term expense planning, a retainer is often the best solution.
Building in a Bonus
Sometimes, it can be hard to justify the cost of a consultant before seeing actual results. After all, you're investing a lot in the capture management process, but you may not have recorded a lot of wins with a particular consultant. If you want to overcome price resistance, a retainer-plus-bonus pricing model might be the right choice.
In this pricing model, you negotiate the retainer number down to a fair but affordable rate and offer a performance-based bonus that more than makes up for the lower retainer rate. By building in flexibility with a bonus option, you can often keep initial wage outlays a bit lower. Another advantage of this pricing model is streamlined management of your consultants through built-in, performance-based incentives. When your consultants perform well (i.e. get more leads), they make more money. It's a simple equation that makes everyone happy.
Fixed Rates vs. Hourly Wages vs. Bonuses
Experience working with consultants is critical when deciding on which method of payment your company will rely. It can be tough to decide which wage model will deliver the most value if you have not worked with many consultants.
For those new to hiring consultants, an hourly pay schedule is often the easiest to track, manage and control. If your budget line gets too high, simply cut back on the billable hours. A retainer gives you more consultancy time, but may make it harder to manage employees. If you choose to pay your consultants with a retainer, be sure to negotiate performance indicators as part of the contract. The last thing you want to do is write a check every month with no real idea of the work product that money buys.