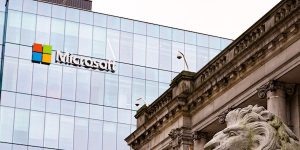 Microsoft Dynamics is a suite of Customer Relationship Management (CRM) and Enterprise Resource Planning (ERP) products designed to help companies make decisions by streamlining business plans and improving customer service. Dynamics is easy to learn and use, and may be a solution for small-to-midsize businesses as well as enterprise-level organizations.
However, you can never be too sure when getting new software, and there are a few points to keep in mind when deciding if Microsoft Dynamics is right for you.
Commercial Application
Dynamics is first and foremost a business-focused commercial application, and is not built for government business. It includes five primary products with a multitude of related ones:
Dynamics AX – a multi-language, multi-currency ERP for local management of finances, human resources and operations on a global scale.
Dynamics GP – designed for small and midsize businesses to help manage finances, supply chain and employees.
Dynamics NAV – same as GP, but features multiple languages and currencies for the growing business.
Dynamics SL – geared towards project-driven companies that support future business growth.
Dynamics C5 – made for assistance with finances, manufacturing, supply chains, electronic commerce and analytics.
Dynamics CRM – made for customer management – including sales, marketing and service capabilities.
With Dynamics, you can set and accomplish tasks across your organization, but it requires a bit of training and some customization investment in terms of money and time. Since you will need programmers who specifically know the software, you have to invest more in resources as well.
If the user leverages open-source software, on the other hand, they get access to free online training and self-taught employees.
Significant Price
Commercial ERPs like Dynamics are usually quite expensive. In addition to licensing costs, ERPs will also require an additional investment in customization, training, deployment and integration. Since Dynamics is not open-source, your business will need to adapt itself to it, rather than the other way around. And if you want to upgrade your software as your business grows, you have to shell out more money for the next-in-line Dynamics product.
Flexibility
Dynamics is a part of Microsoft Business Solutions and can be easily integrated with existing software – including SharePoint, Yammer, Office 365, Azure and Outlook. This makes it easy to use in an existing workflow instead of facing deployment instability, thereby improving efficiency of operations.
Being a cloud-based and on-premises solution, it provides flexibility, faster critical decisions and handling of your own data security. It can also support workstation, laptops, tablets and smartphones, giving you the across-the-board connectivity you need.
Dependence
The one other challenge you may face with Dynamics is the fact that it doesn't grow with your company. Since it's a commercial software, you are dependent upon Microsoft to provide the upgrades rather than having the freedom to take care of your own needs. You also have to spend a considerable amount of time in the implementation stage due to the innumerable number of complexions, a problem open-source software avoids because it uses ERP implementation methodology to allow for a shorter period of time.
Final Thought
The wide variety of products that Dynamics provides means you must upgrade as your business grows without changing your existing set of applications, but at a significant cost. You also have to invest in time, money and professionals when using this software. Consider these pros and cons to determine whether Dynamics is the right for you and your company.