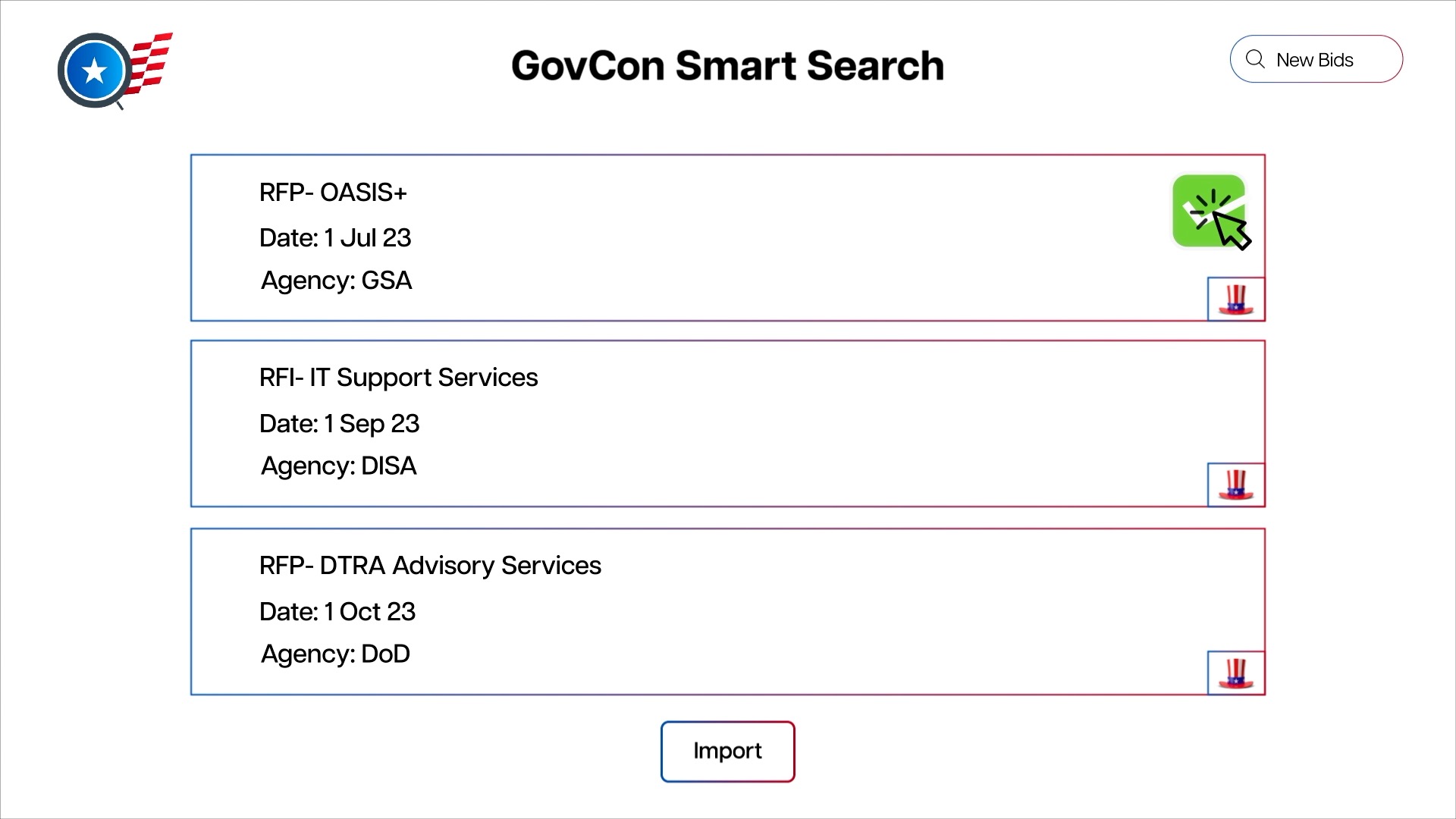 STARTUP, MICRO and SMALL FIRMS DOING LESS THAN $5M IN REVENUE
What if you had a system that searched SAM.gov FOR you, using customizable criteria YOU set, then automatically imported all the bids you were interested in?
Well, starting 01.01.2023, you will. Check back here next week for the big reveal!